J. E. Love Company - Quality Products Since 1932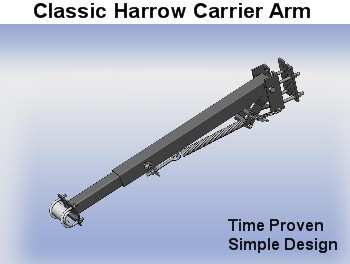 J.E. Love Company is a manufacturer of agricultural and reforestation nursery equipment and contract manufacturing services. The company address is 309 W. California Street, Garfield, WA 99130.
J. E. Love Company is a diversified industrial corporation in the agriculture and forestry industries. J. E. Love Company is engaged in developing, manufacturing, and marketing a wide variety of products for the agricultural, tree/schrub nursery and concord grape vineyard industries since its incorporation in 1932. Over the years, J. E. Love Company has developed or acquired new technologies and services that have broadened considerably the scope of its activities.
The beginning of the J.E. Love Company, an innovative producer of quality products for nearly three quarters of a century, began in the 1930ís.
Up to this time dry peas were harvested by mowing the peas, raking them into windrows, and then threshing them with a combine. This resulted in a large loss of the crop as well as being very labor intensive.
James Edward Loveís inspiration was to design a cutterbar that would follow the ground contour, float below the combine platform, and cut below the pea pods. With the help of Horace D. Hume, the Hume-Love Company was formed. The cutterbar was patented on October 4, 1932 and the pick-up reel was patented April 2, 1935.
These two products were incorporated onto a header and mounted on the rear of a row crop wheel tractor operated in reverse. This became the tractor rower for swathing green peas and various other crops. To compliment the tractor rower a green pea lifter was developed. These two products revolutionized the harvesting process for the green pea industry.
Today, the family owned and operated manufacturing firm is a diversified industrial company engaged in developing, manufacturing, and marketing a wide variety of products for the agricultural, reforestation, nursery, and concord and wine grape industries. The development and acquisition of new technologies and services have broadened considerably our original product line. These product lines are shipped world wide
The J. E. Love Co. is recognized within the industry as an innovative manufacturer of quality products with high ethical standards. The future growth and success of J. E. Love Company will continue to be built upon the foundation it has established.