Contract Manufacturing
Productivity Through Innovation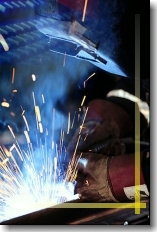 J. E. Love Company Contract Manufacturing services include design, pre-production fabrication and custom manufacturing, final assembly, quality control inspections, packaging, and shipping. We provide the following expertise:
Components - Subassemblies, Complete Products
Cut – Shear, Plasma, and Saw
Punch
Drill - Single to Multiple Station Drills and Tube Drilling
Form - Brakes 120 & 60 Ton
Weld – Manual and Automatic
Paint – Liquid and Dip
Strip - Small Part Batch
Assemble - Individual and Team Experience
Design Assistance - SolidWorks
Production Planning - ERP, BOM, Standards, Traceability
Have a project or idea and need assistance completing it? We'll help you design and make it. Contact us for a quote right away.