Vineyard Equipment: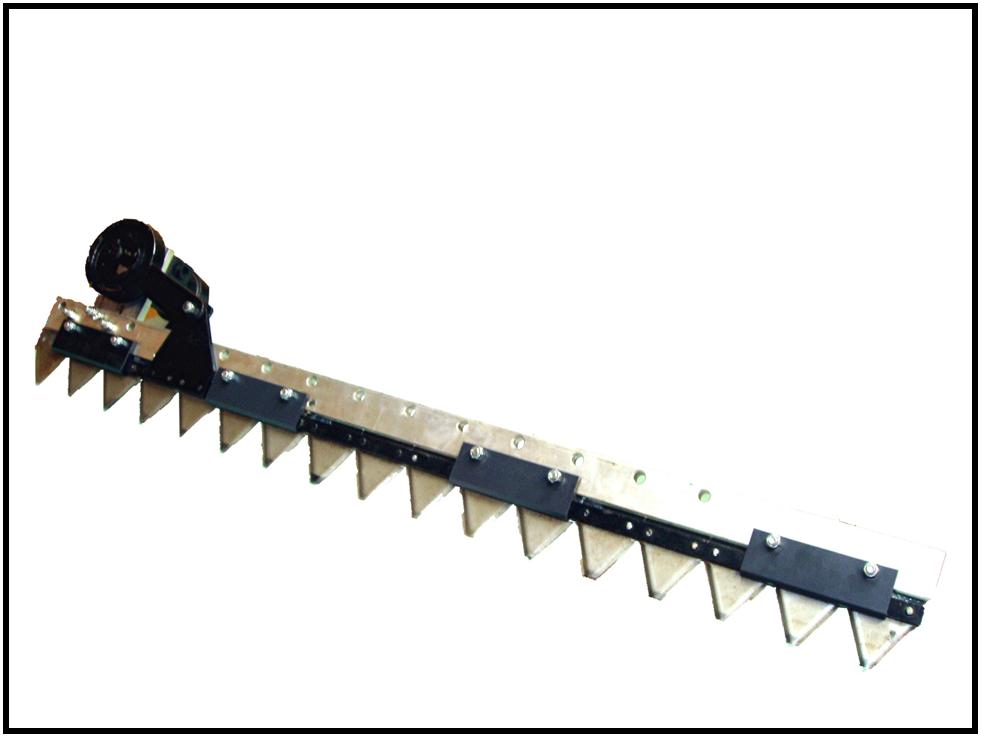 Introducing: The VCB Series Vineyard Cutterbar.
The LOVE VCB Series Vineyard Cutterbar is a hydraulically controlled mechanical pruner. It is designed to simulate the clean hand cutting of canes or tree limbs using a vibration-free, double action sickle.
Operated by a elliptical hydraulic motor which provides a smooth, vibration free cutting action, the cutterbar easily attaches to your current hydraulic system. Includes hydraulic overloads to protect the cutterbar and your vineyard trellis system. Variable flow controls allow the system to match changing cutting conditions and ground speed.
This durable design provides the optimum in light weight technology but yet can handle even the densest foliage. The forward motion of the tractor is balanced against the speed of cutting and desired pruning effect
SPECIFICATIONS:
Height 8"
Width 8 "
Length 36,48,60,and 72"
Weight 55 pounds
Hydraulic operating pressures 500psi
Flow controls &nbsp Spooled to 8 gpm (responsive efficient control)
Variable speed controls Adapts to variety of ground speeds